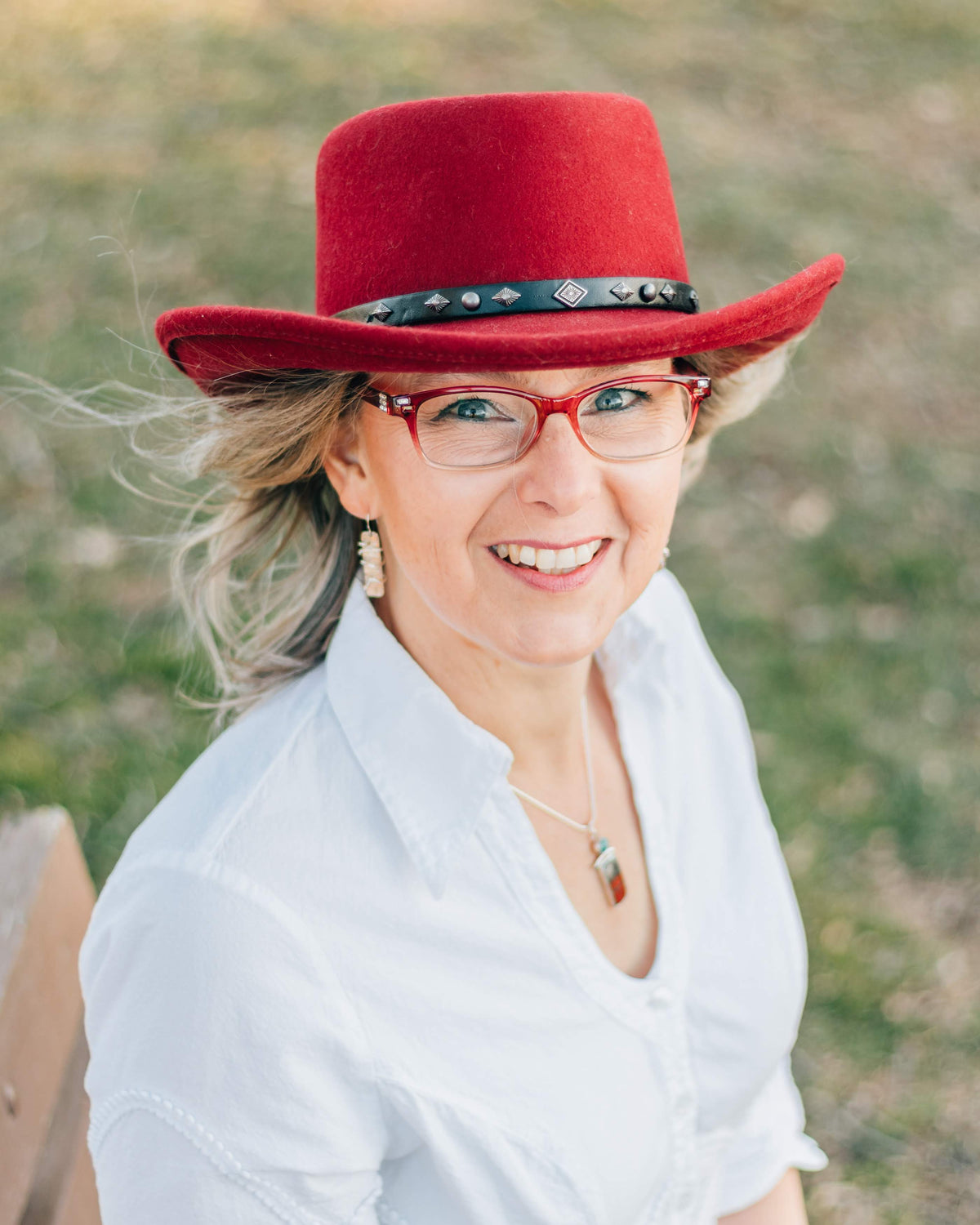 Welcome! I am glad you are here!
My name is Lisa Ann and while Ann is technically my middle name, if you call me Lisa I will assume you're talking to someone else. When I am not in the studio you can find me at lunch catching up with friends, serving at church, or out in nature seeking adventure and inspiration. The shapes found in nature have always inspired me; from the spiral of an unfurled fern to the beautiful colors and patterns of wild flowers. I love to hike and camp with friends and family and probably one of only a few people you will find wearing jewelry while hiking.
One of my favorite things that making jewelry has brought me is the joy of creating new friendships all across the country. Some of them are other makers and some of them are people who connect with and wear the art I create. Both are equally special to me and many have turned into life long friends.
My Journey to Jewelry making
I had some exposure to jewelry making in high school, but didn't fully catch the bug till I went to college. I began college by telling my parents that if I didn't like it I wasn't going back, and had no intentions of finishing...During my first semester, originally as an elementary and special education major, I enrolled in a jewelry and metal smithing class just so I had something fun to do instead of studying all the time. I was hooked! From then on, I took as many metal smithing classes as I could fit into my schedule, changed my major, and eventually graduated from college with a BA in art--much to the delight of my parents! Over 30 years later, I'm still learning, designing and creating new pieces with the wonderful stones I come across. I hope you enjoy my work!